Favorite gear: Swiss Army rucksacks
When I was a teenager, my father opened an athletic shoe store in the tiny Wyoming town in which I grew up. It was next door to a military surplus store, and I spent almost as much time in the latter store as I did in our own. I still don't know why, but I was obsessed with military surplus, and have remained so ever since.
Which is why, when I moved to Eugene, Oregon, in 1999 to attend the University of Oregon, one of my first destinations was the military surplus store Action Surplus. It has since relocated from the building I visited over 20 years ago, but it remains on a stretch of road between Eugene and Springfield.
On one visit to Action Surplus, probably in 1999 or 2000, I purchased the iconic 'salt and pepper' Swiss Army rucksack.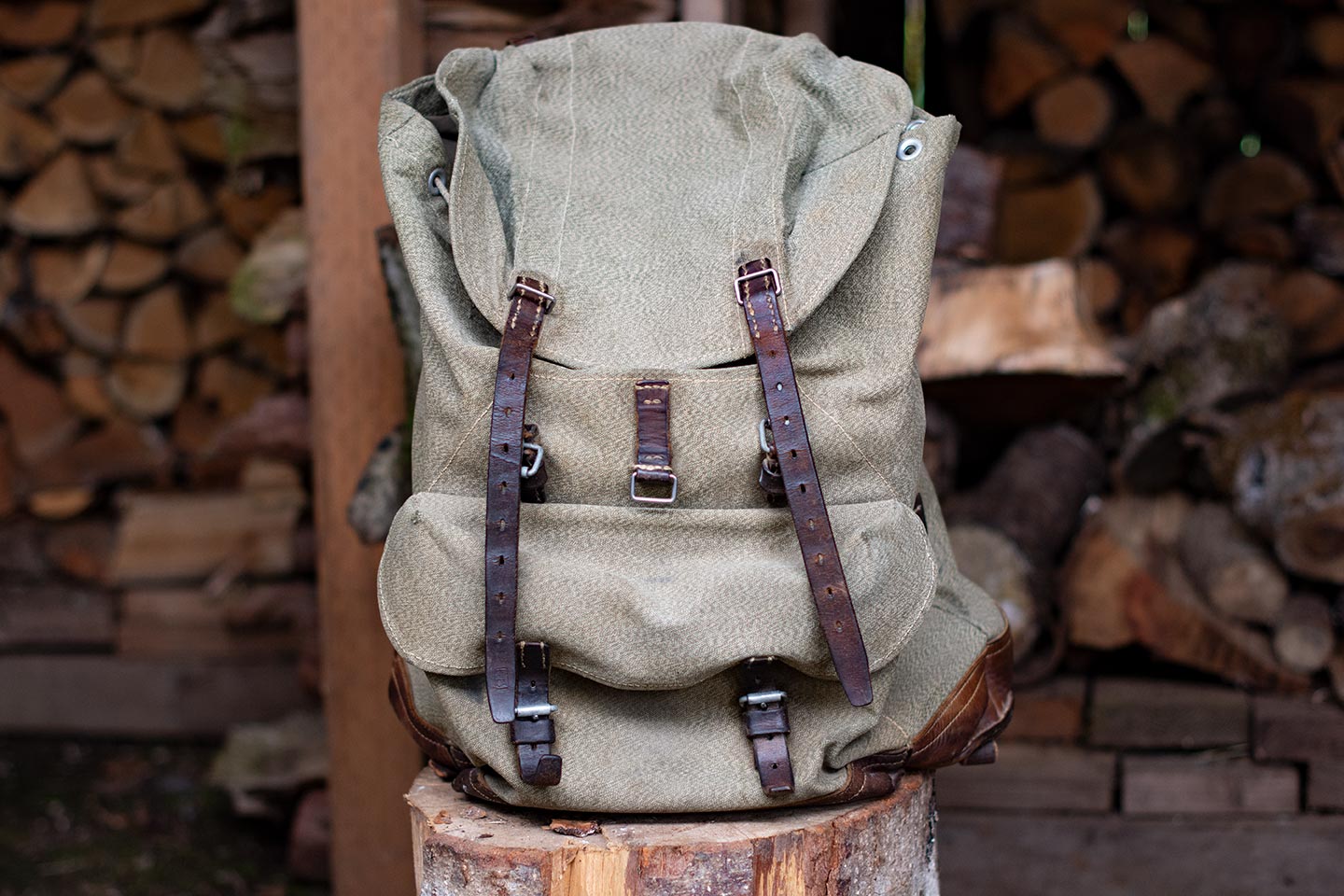 I don't recall how much I paid for this pack, but it couldn't have been much…I was literally a poor college student at the time. I suspect I paid less than $20 for it.
These days, you can expect to pay over $200 for such a pack, assuming it's in good condition.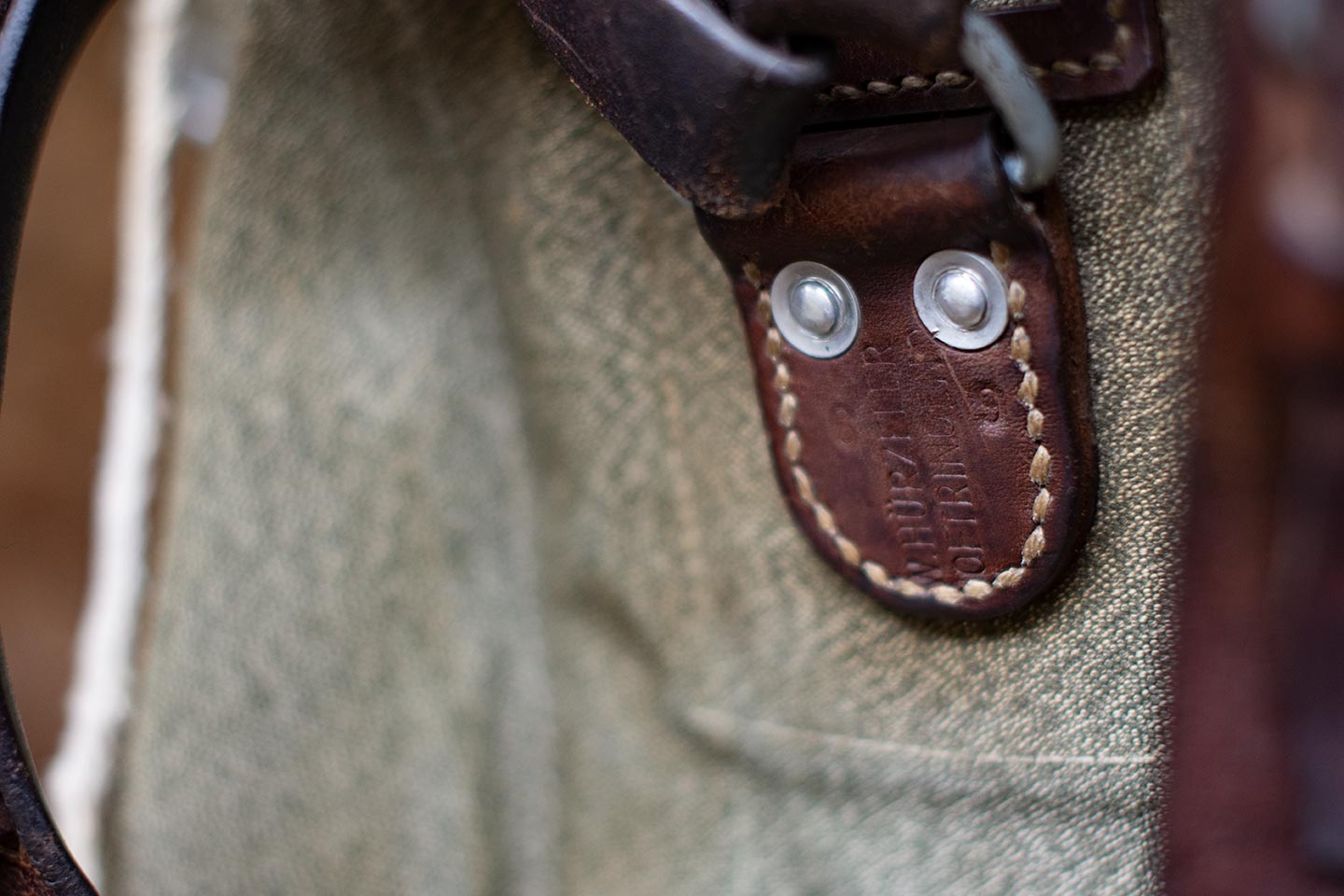 Each pack is stamped with the name of the maker, location made, and year made.
Although I've owned this humble rucksack for over 20 years, I only recently learned about the origin of its iconic canvas weave. I happened upon a blog post describing how, during World War II—and on account of limited access to cotton—the Swiss Army used stinging nettle and flax to construct these legendary bags.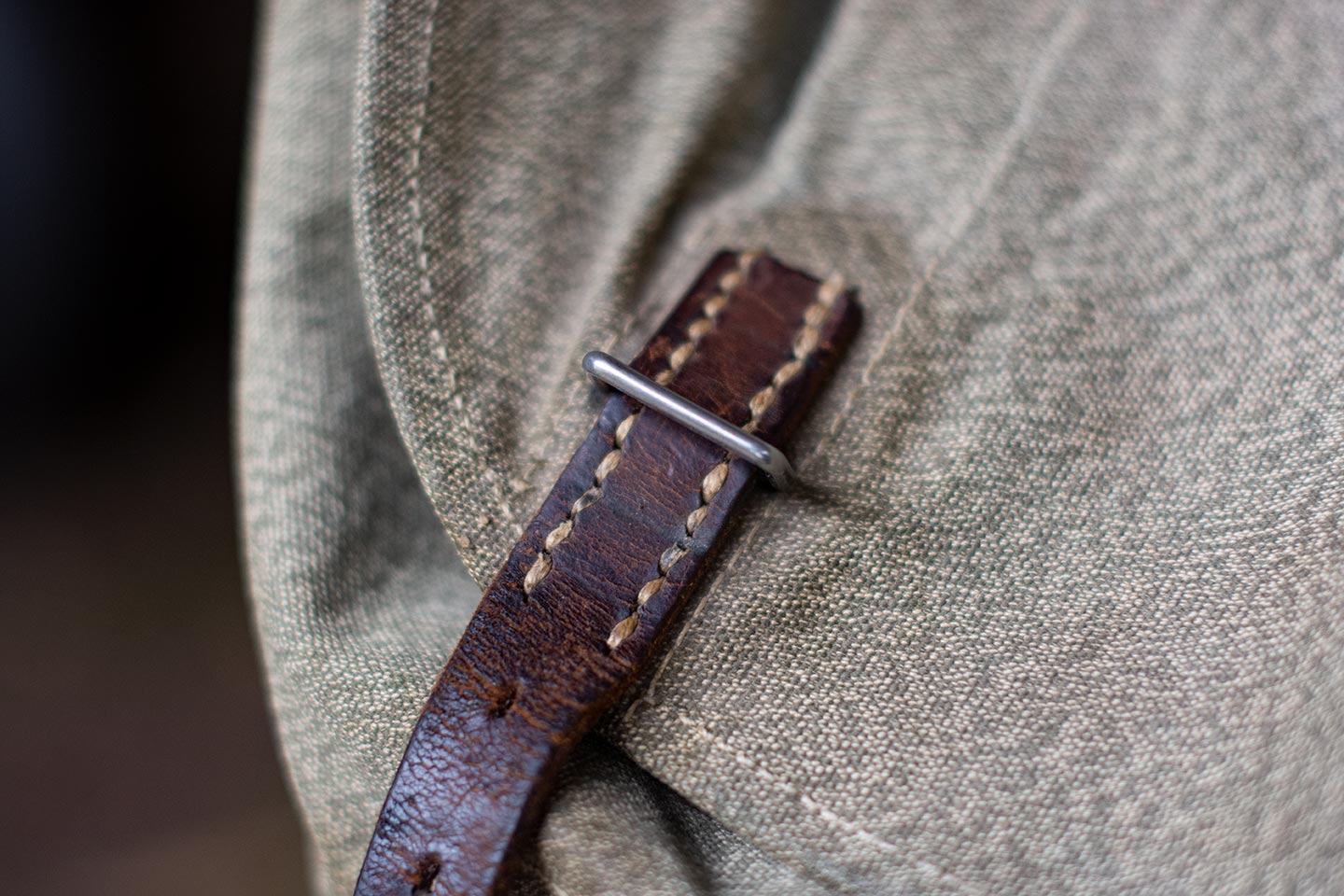 I've made soups and pesto with stinging nettle, so I'm no stranger to its merits (I've also frequently been the victim of its faults), but I had no idea that it could be used as a fiber in this way. Related as it is to hemp (and flax), I suppose I should have known.
And although the 'salt and pepper' pack is the first Swiss pack I purchased, I have also a 1983 rubberized Swiss rucksack, which is effectively a water-resistant (and less aesthetically pleasing) version of the former. Its shape and hardware are identical to the canvas model. I don't recall when or where I acquired this bag, but I suspect I picked it up at either Andy and Bax or Alley Cat Supply in the early 2000s.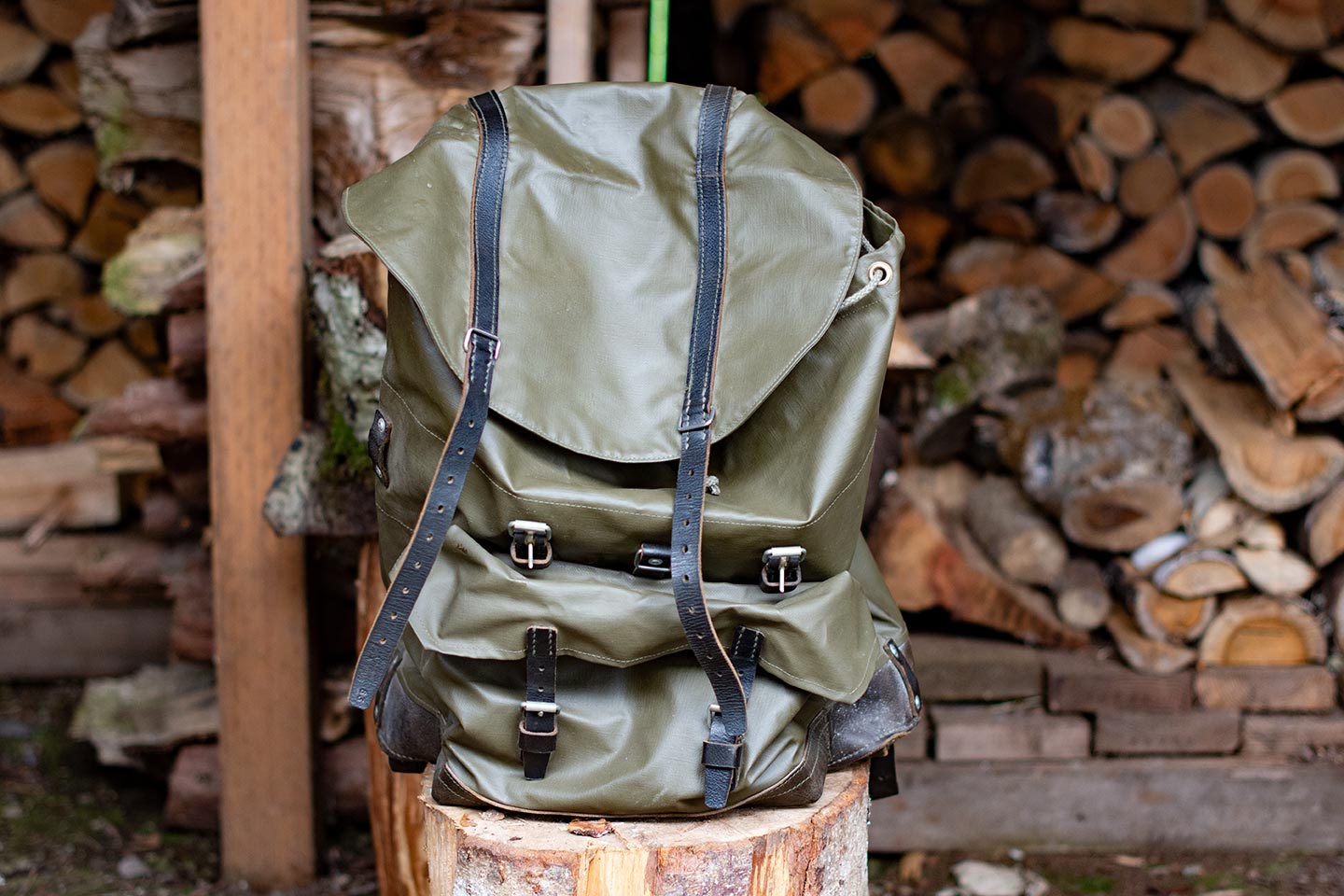 These rubberized rucksacks, like their predecessors, carry a "maker" stamp, but located on the leather closure strap instead of the back of the pack.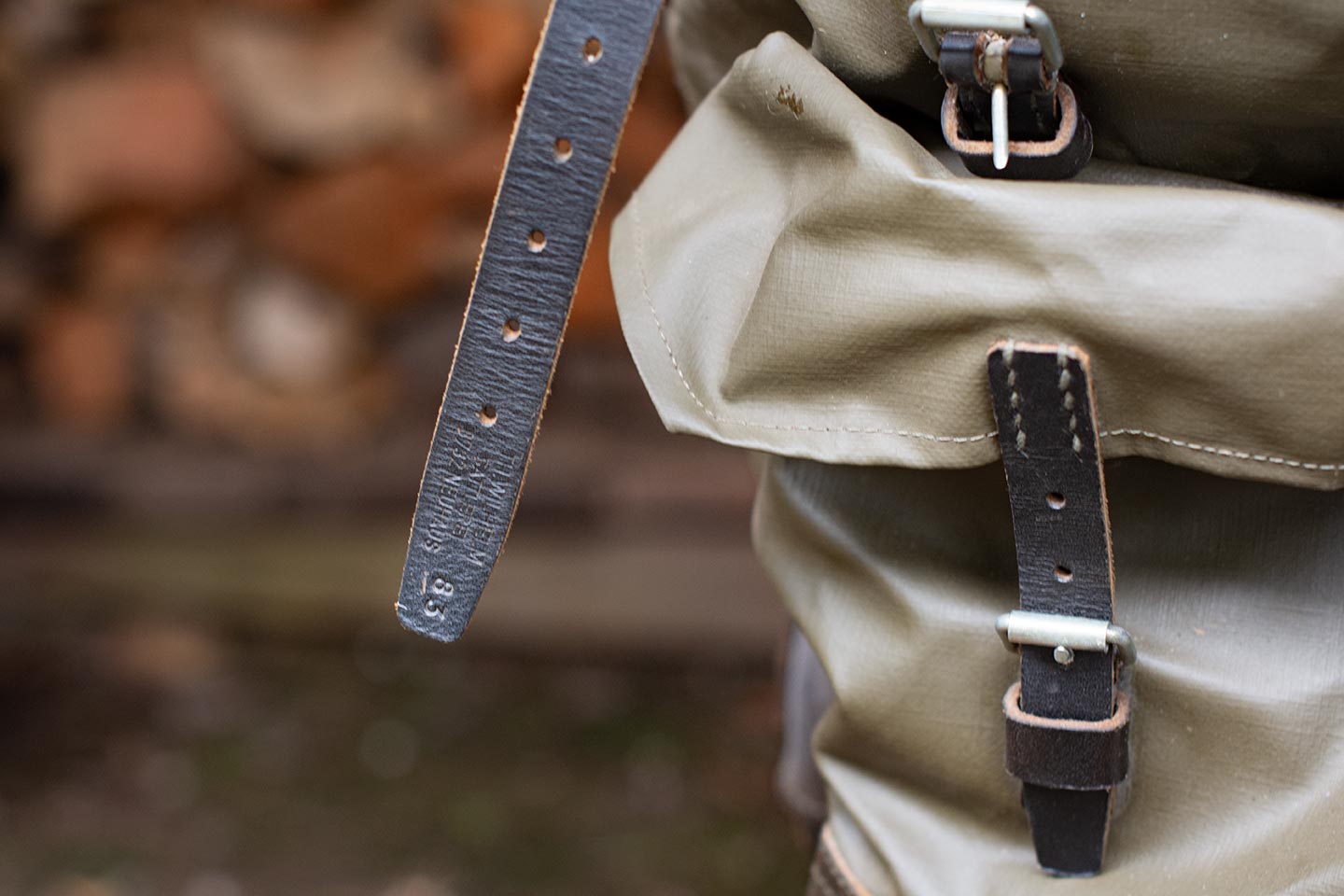 These packs are among the finest crafted pieces of gear ever made, and I'm thankful I was able to find them in dusty corners of surplus stores many years ago.
---